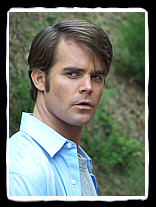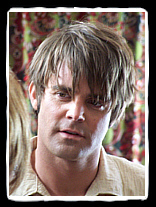 For an actor like JAMES OLIVER ("David" / "Teddy DeWitt") who appears in person to be such a relaxed young man, it's hard to believe he was born in a moving automobile traveling the Blue Ridge Mountains of Kentucky. The only son of a house and fine art painter (father) and a prison guard (mother), Oliver was indeed delivered in transit.He attended the Cornish College of the Arts in Seattle, Washington where he excelled at theater while living in a crack house. His break out performance was as the young Edward Albee in the West Coast debut of Albee's "Three Tall Women."From Seattle, Oliver journeyed down the coast and spent three years with the Oregon Shakespeare Festival. He finally made it down to Los Angeles in 2002 where he first lived on a construction site.Timing was good, though, and he nailed his first audition, winning a recurring role on Frasier, playing the ascerbic coffee barista in a 20 episode gig.In addition to his starring debut in House at the end of the Drive, Oliver has appeared in the controversial Showtime Original Film, "Our Fathers," the indie film Boardwalk Poets and 24.Considering his previous homes, hanging out in a haunted house is no sweat for Oliver who believes we all go through psychic trauma every day."We're all restless spirits," he smiles.
---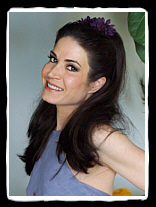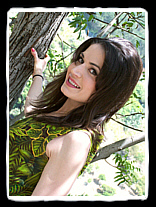 ANGELA JONES ("Felicia" / "Ronda Shore") was first introduced to international audiences as the murder obsessed taxi cab driver Esmeralda Villalobos, opposite Bruce Willis, in director Quentin Tarantino's Oscar-winning film Pulp Fiction. Following Pulp Fiction, she joined Tarantino again, when she guest-starred on E.R., which was Tarantino's network television directorial debut.Jones' relationship with Tarantino began while still an acting student at Florida State University's Asolo Conservatory. While working toward her Masters degree, she appeared in a graduate thesis film entitled, Curdled. This thirty minute short film came to Tarantino's attention at a genre film festival in Verregio, Italy, where Jones' performance inspired him to create her role in Pulp Fiction. He then helped bring Curdled to the screen as a full-length feature by acting as the film's executive producer, with Jones attached in the starring role. Critically acclaimed for that performance in the Miramax release, she starred opposite William Baldwin, Mel Gorham, Bruce Ramsey, and Barry Corbin. Premiering at the Toronto International Film Festival, the film soon found its audience among horror fans around the world.Among Jones' other credits are the Milos Foreman directed, Man on the Moon, co-starring opposite Jim Carrey; Roger Christianson's Underworld, opposite Dennis Leary and Joe Mantegna; the title role in the science fiction thriller, Morella; the indie drama Pariah, and The Caper, which is currently making its way on the film festival circuit. Originally from Pittsburgh, Pennsylvania, Jones now call Los Angeles her home.
---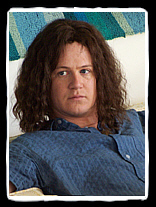 JONATHAN MANGUM ("Robert" / "Jackie Roman")was born in Charleston, South Carolina and moved to Mobile, Alabama when he was six years old. After high school, Mangum briefly attended the University of Central Florida, where he earned a B.S. in psychology, though a career in psychology just didn't feel right to him.Mangum began to pursue performing at various improvisation clubs in Florida, but it wasn't until he landed at the SAK Theater in Orlando, where he befriended fellow comedian Wayne Brady, that things turned around. Brady and the SAK troupe performed to sold out shows thirteen times a week.After four years, Mangum and eventually the rest of the SAK troupe moved to Los Angeles, where they performed as the much-lauded Houseful of Honkeys. Mangum then continued to sharpen his skills, performing with various improv troupes, including Comedy Sportz, Theatre Sports, Wayne Brady and Friends, and the Drew Carey Allstars.In film, Mangum has made appearances in Raising Helen, Resurrection, The Upstairs Man, Suicide the Comedy, Jacaranda Joe and Dr. Jeckyl and Mr. Coffee.In television, Mangum has made guest appearances on ER, Reno 911 and Just Shoot Me. He was series regular on Comedy Central's Strip Mall and Wayne Brady's primetime variety series, The Wayne Brady Show. He was also a regular on the last two seasons of The Drew Carey Show, playing Scott, Drew's boss. He was most recently seen as a regular on Drew Carey's Greenscreen Show on the WB.Mangum continues to work with the Houseful of Honkeys and tours with Wayne Brady and Friends, a live improve show that continues to sell out the nation's top venues, as well as performing with the Drew Carey All-Stars.Mangum and his wife, Leah, a casting director and actress, reside in Los Angeles with their son, Chase.
---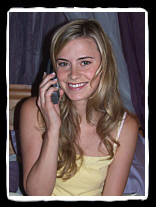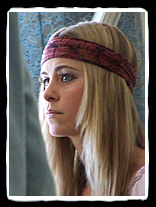 ALISON RAIMONDI ("Jennifer" / "Claudia DeLongpre") is a native of Old Tappan, New Jersey. One of 3 children and a 7 year old half brother, she was raised by a single mom until both her parents later remarried. She then left New Jersey and headed south to New Orleans, Louisiana to attend Loyola University of New Orleans where she studied theater and played college basketball. She still holds three school records at Loyola: most steals in a game; most steals in a season; and highest field goal percentage.Raimondi made her professional acting debut in the 2003 horror film The Bog Creatures. Soon after going to Mexico to work on the feature film Club Dread, she decided to make the move to Los Angeles, where she currently resides with her main squeeze, Buddy, her Golden Retriever. She is a Meisner trained actress who studied with Elaine Williams and D.W. Brown at the Joanne Baron/D.W. Brown Studio in Santa Monica.Alison has also appeared in several small independent films, as well as on television shows such as Gilmore Girls and CSI: NY. She is also featured in the film Brooklyn Rules starring Freddie Prinze, Jr., Mena Suvari, and Alec Baldwin.
---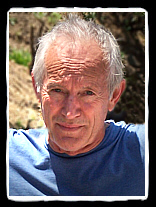 Versatile actor LANCE HENRIKSEN ("Skip Johansen") has starred in a wide variety of films which exemplify the diversity of his talent, and he has worked with some of the most prominent directors in the motion picture industry.

Henriksen starred in Dreamworks and TNT's 12-hour miniseries Into the West, executive produced by Steven Spielberg. He portrays 'Daniel Wheeler' in this story about several generations of families, one of white settlers, the other of Native Americans in the American west during the 19th century.

He starred in Twentieth Century Fox's release, Alien Versus Predator, portraying 'Charles Bishop Weyland,' a zealous billionaire industrialist who finances an expedition hoping to locate an ancient pyramid buried in the ice of the Antarctic. However, the team of scientists and adventurers make a terrifying discovery when they uncover two alien races who are engaged in the ultimate battle. The film was directed by Paul W.S. Anderson and produced by John Davis.

Henriksen starred for three seasons (1996-1999) on Millennium, Fox-TV's critically acclaimed series created by Chris Carter ("The X-Files"). Henriksen's performance as 'Frank Black,' a retired FBI agent who has the ability to get inside the minds of killers, garnered three consecutive Golden Globe nominations for "Best Performance by a Lead Actor in a Drama Series" and a People's Choice Award nomination for "Favorite New TV Male Star."

Born in New York, Henriksen studied at the Actors Studio and began his career Off Broadway in Eugene O'Neill's "Three Plays of the Sea." One of his first film appearances was for director Sidney Lumet in Dog Day Afternoon, followed by Lumet's Network and Prince of the City. Henriksen then appeared in Steven Spielberg's Close Encounters of the Third Kind with Richard Dreyfuss and Francois Truffaut, Damien: Omen II and director Philip Kaufman's The Right Stuff, in which Henriksen portrayed Mercury astronaut 'Lieutenant Commander Walter Schirra, Jr.'

James Cameron cast Henriksen in his first directorial effort, Piranha Part Two: The Spawning, followed by The Terminator, and he next featured him as android 'Bishop' in the sci-fi classic, Aliens. Director Sam Raimi, who cast the actor in the Quick and the Dead opposite Russell Crowe, Sharon Stone and Leonardo DeCaprio.

Gene Hackman, says, "Lance is a brilliant performer who goes way beyond acting. He becomes his character completely, leaving no trace of his former self and making something of every moment on screen."

Henriksen's additional feature credits include Kathryn Bigelow's cult vampire film Near Dark, Jagged Edge, Pumpkinhead, The Horror Show, Survival Quest, director Walter Hill's Johnny Handsom, The Pit and the Pendulum, writer/director Bruce Robinson's Jennifer Eight, Alien 3, Color of Night, Powder, Dead Man, Disney's animated feature Tarzan and director John Woo's first American film, Hard Target, for which Henriksen received a Saturn Award as Best Supporting Actor.

He was nominated for a Golden Satellite Award for his portrayal of Abraham Lincoln in the TNT original film The Day Lincoln Was Shot and he had starring roles in PBS' Emmy-winning Dark End of the Street and HBO's Tales from the Crypt, Cutting Cards and Yellow. Henriksen also played Charles Bronson in the television movie Reason for Living: The Jill Ireland Story.

In addition to his abilities as an actor, Henriksen is an accomplished painter and potter. His talent as a ceramist has enabled him to create some of the most unusual ceramic artwork available on the art market today.

Henriksen resides in Southern California with his wife Jane and their daughter, Sage.
---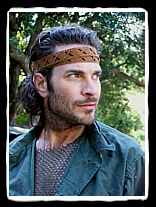 JOHN-DYLAN HOWARD ("Henry")was born in New York City and grew up in the Bronx. He attended the High School for Music and Art where he studied classical piano. However, he credits a four year trip to Europe as being his real education.Returning to New York, he studied acting at the William Esper Studio and with actress/coach Olympia Dukakis, before making his film debut in the horror film, Blur.Dylan-Howard also co-starred in the docudrama, Breaking Vegas. He currently lives in Los Angeles.
---

JESSICA SZOHR ("Krista"), the oldest of six children, grew up in Menomomee Falls, Wisconsin, a small town just outside Milwaukee.  She graduated from high school a semester early and moved to Los Angeles to pursue her acting dream in 2003.Starting in commercials and print modeling work, Szohr has worked steadily in television series such as My Wife and Kids, Joan of Arcadia, What I Like About You, Cracking Up, Drake and Josh, That's So Raven and The Reading Room, a television film that stars James Earl Jones. Szorh also portrayed the M.C. in the2003 comedy/drama Uncle Nino, which co-starred Joe Mantegna and Anne Archer.
---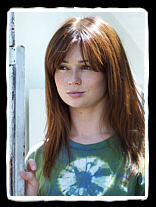 LISA DIANE MORGAN ("Tanya") – Bio coming soon.
---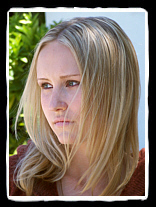 A recent transplant to Los Angeles, VIA OSGOOD ("Shawna") started her career doing commercials in Chicago. Recently, Via's been putting the English major and Theater minor she earned at the University of Iowa to work, writing both stage plays and screenplays in between acting jobs. One of her stage plays was produced at L.A.'s Little Fish Theater.
---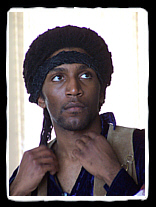 YUSEF GATEWOOD ("Clarence Greene") – Bio coming soon.
---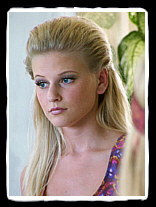 PAYDIN LoPACHIN ("Rachael") began her career at age 12 in New York modeling for such companies as Abercrombie Kids, Limited Too and Target Stores. She started making television commercials at age 15, then moved to Los Angeles in 2004 to begin studying acting for TV and film. She has been seen on "The O.C.," and appeared with Jude Law and Kate Winslet in the movie All the King's Men.
---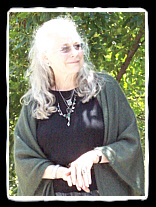 ELLEN GEER ("Eunice Sequoia") – Bio coming soon.
---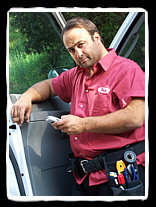 MARCO GRECO (Rich the Electrician) Born, bred and buttered in the Bronx. Marco's film and TV credits include: Hannibal, Rats, Sleepers, Fallen Arches, Suicide (The Comedy), Getting Personal, "Mad TV" and "Law & Order." Spending most of the 90's in the theatre, including 5 years at the Belmont Italian American Playhouse, which he was the co-founder of, Marco is also a playwright. He has appeared on stage in his Cable Ace Award-Winning, Off-Broadway Solo Play "Behind the Counter With Mussolini" in over a dozen venues, logging in over 300 performances. The play is currently in development at SHOWTIME with Anthony and Joe Russo ("Arrested Development"). Keep your eyes peeled and your fingers crossed for "Arthur Avenue, A Love Story." His most recent play, "East of La Brea", will premiere Winter 2006. Marco is a member of NYC's Labyrinth Theatre Company. Thanks to cast and crew of "House" for a great experience. His favorite collaboration is the marriage he shares with his wife, Kate.
---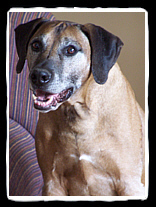 SEBASTIAN – Sebastian, David Oman's Rhodesian Ridgeback, makes his screen debut with House at the End of the Drive.  Originally from South Africa, Sebastian now resides with David in his home in Los Angeles, especially preferring his favorite spot: under the covers of the king size bed with his head under the pillow.His passion for acting stems from his love of movies such as Cujo, Pet Sematary and, of course, Scooby Doo!"Old Yeller is an amazing film and one of my favorites as well," barks Sebastian, "But like Schindler's List, it's too sad to watch more than once."
To learn more about this film, please visit www.dewittmurders.com for complete information.